Sailing has been a major component of my personal and professional life. While entertaining my individual interests I incidentally exposed myself to a great deal about nature, people and leadership. The beauty sailing brings in photo, story and experience is immeasurable. A small sampling of my adventures: First ocean delivery from HI to CA, multiple races up and down the West Coast, a first place from VA to Bermuda on my own Farr 37 as captain, hundreds of days with family and friends racing and cruising the Chesapeake Bay and East Coast as well as a double handed delivery from VA to Ireland on a S&S 36.
I hope to bring the lessons I've learned, the stories I have and the art that sailing is to this page.
Links to my sailing documents and writing:
2014 Season
Delivery of a T35 from South Haven, MI to Northport, MI. 3 days from from on the hard to on the hook. Fosters first official delivery as paid crew. Enjoy the pictures below. The photo of the weather radar shows a storm that 12 hours later rocked our world.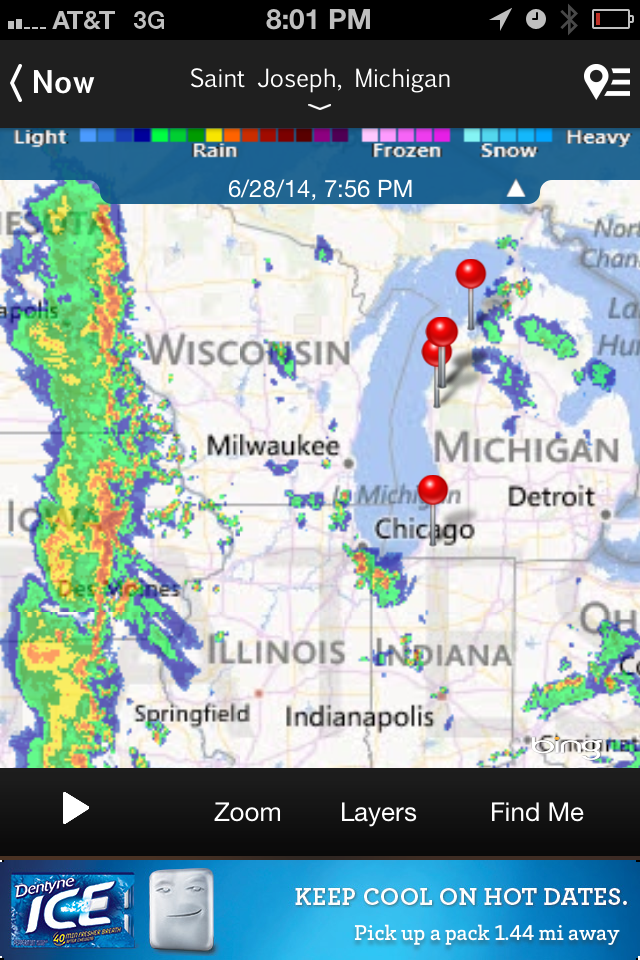 I race out of the St. Joseph Yacht Club on Captain Blood a Schock 35. I own Honu a Farr 37 who still remains in Port Kinsale, Virginia. My summer (2013) holds a hand full of sailing adventures to be blogged about. Including lots of Lake Michigan races like Wednesday nights at the club, the Chicago to Mackinac (Click on second photo below for a full gallery Photos By: Patrice Nelson) in July and the Tri-State in August. June takes me back to the east coast to race the New York Yacht Club Rolex Regatta on Pursuit with some old friends (Click on the first photo below for a full gallery). Follow this page for postings of pictures and happenings.
Summer Results to-date:
NYYC 159th Annual Regatta
Friday Around the Island (see video here) - 6th place
Saturday/Sunday Overall results - 2nd in class
Click on the photo below for a full slide show...
Chicago to Mac - 3rd in class -
The map shows the tracks of all the boats during the Mac Race. We are the yellow line. The photo below the map is an active slide show. Each click will introduce another picture….